Sponsor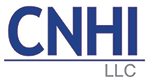 School Reward Program
The CrimeStoppers Scholastic Initiative is a collaboration with the Bureau of Alcohol, Tobacco, Firearms, and Explosives, to offer $500.00 rewards for any tips that lead to the confiscation of a gun on school grounds, including after school sanctioned events.
CrimeStoppers' existing scholastic tip line offers a $50.00 gift card to any student that turns in any individual involved in activity that they deem to be a danger to the students or staff in their school.
Along with the Gun Initiative, in the 2016-2017 school year students were responsible for turning in individuals with 9 guns, 4 BB guns, 5 knives, 1 stun gun, and subjects who were involved in 4 drug cases. This initiative was also responsible for the arrests of individuals who were involved with a homicide investigation, terrorist threat, and robbery investigation. Student tips led officials to 25 criminal arrests and the clearance of 29 criminal cases on school grounds.
Within the past five years, CrimeStoppers' Scholastic Tip Line has resulted in 112 criminal arrests and the clearance of 151 criminal cases on school grounds in the River Region.
The Bureau of Alcohol, Tobacco, Firearms, and Explosives and Central Alabama CrimeStoppers is offering the $500.00 Gun Initiative to every school system in the River Region to include Autauga, Crenshaw, Elmore, Lowndes, Macon, Montgomery, Pike, and Tallapoosa counties.
To schedule an appointment to discuss in detail how the program works and how it can be implemented into your school system, please call Tony Garrett at 334-215-7867 or email at Garrett073.tg@gmail.com.
NASRO School Resource Officer Training
During the week of July 22 – 26 Central Alabama CrimeStoppers will be sponsoring a National Association of School Resource Officers' (NASRO) Basic School Resource Officer Training Course.
The School Resource Officer Training Course is a forty-hour (40) block of instruction designed for law enforcement officers and school safety professionals working in an educational environment and with school administrators. The course provides tools for officers to build positive relationships with both students and staff.
The course is also beneficial for educational professionals dedicated to providing a safe learning environment and provides a more in-depth understanding of the role and functions of an SRO.
CrimeStoppers obtained a grant from the Alabama Department of Economic and Community Affairs (ADECA) to pay for the majority of funds to train 42 Law Enforcement and Security personnel assigned to Autauga County, Covington County, Elmore County, Montgomery County, Pike Road, and Tallapoosa County School Systems. Other funds were secured through ongoing fundraising efforts conducted by CrimeStoppers Board of Directors.
The course emphasizes three main areas of instructions:
Function of Law Enforcement – Instruction on the differences between law enforcement when conducted inside a school environment including understanding the teen brain and de-escalation techniques.
Mentoring Students – Instruction designed to provide tools to be a positive role model for youth, including informal counseling techniques.
Guest Speaking – Instruction on a variety of instructional techniques as well as classroom management tools to provide law-related education to students.
Attendees will gain a solid working knowledge of the School Resource Officer concept and how to establish a lasting partnership with their schools. Duration: 5 days (40 hours)
Peer Mediation
In addition to catching criminals, CrimeStoppers promotes school Peer Mediation programs. Peer Mediation is a student led program that teaches youth on how to resolve conflicts in a peaceful manner. It recognizes that conflicts are a part of daily living, and mediation gives youth a positive solution in resolving their disagreements before they escalate into violence.
Mission: To reduce school crime and violence by engaging and empowering youth with opportunities that will groom them as future leaders who will make a positive impact on our community.
Goal 1: Provide Peer Mediation/Conflict Resolution training to schools.
Objective A: Teach youth how to resolve conflicts in a peaceful manner by training a core group of students to start a peer mediation program at their school.
Expected Outcome: Create a safe and welcoming school environment; improve interpersonal and inter-group relations; and assist in reducing conflicts, violence, and suspensions.
Measurement: We will measure the outcome by collecting the following data: attendance; scheduled activities; number of conflicts mediated; number of incidents of guns and drugs removed from schools; number of tips collected.
Goal 2: Provide anonymous crime reporting system for youth to report incidents without fear of retaliation.
Objective A: Create a safe learning environment for students.
Objective B: Reduce weapons, drugs, and gang activity at school.
Objective C: Empower students to take a stand against crime.
Expected Outcome: Students feel safe, creating a better learning environment. Weapons and drugs will be removed from school. This will also deter and reduce criminal incidents.
Goal 3: Provide support and training to local School Resource Officers and School Security Guards.
Objective A: Provide them with professional training and familiarity with Peer Mediation and Crime Reporting System.
Expected Outcome: Create a safe and thriving environment for schools and develop strong and trusting relationships between law enforcement and students. These Officers work in the schools and are the first point of contact with students who have information to share. They need to be trained on how to effectively communicate with students about our Crime Reporting System and ongoing school programs.